The Work: Creative direction and producer in collaboration w/ Mothership.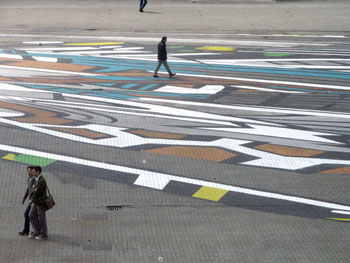 Art producer Mothership asked me to handle the case of marking the spot! The exact spot from where Rotterdam originated. /
This is the spot where a small river, the Rotte, once flowed through. Here is where the dam was built and where the settlement originated. In 1340, Rotterdam and its 2000 inhabitants obtained town privileges and a town seal. Rotterdam's origins lie under this square, het Binnenrotteplein.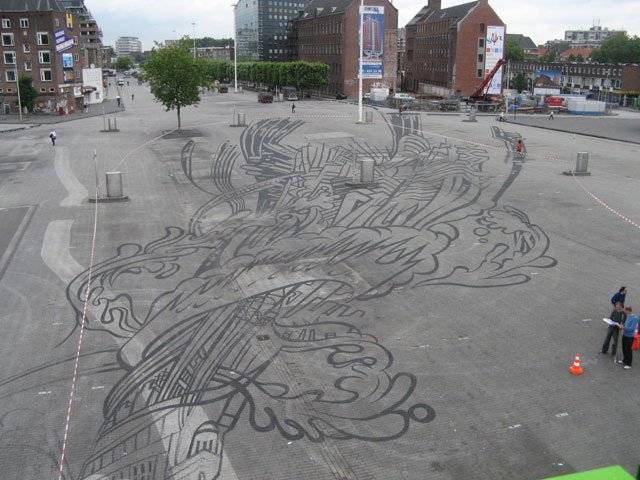 And so we asked Rotterdam artist Luuk Bode to give special visual expression to the importance of this place.
/
'The work of art illustrates the city's growth. It seems abstract, but if you look carefully you will see that I have created a rather recognisable agglomeration of what the city has looked like through the years. The energy that one feels today has been here for 1200 years. I have tried to grasp the city's character and energy.' – Luuk Bode
It was important to us to develope something that wasn't static, but that lived and moved like the city and its inhabitants. That's why we put up the painting like a colouring picture. So the Rotterdam people could fill it, finish it and retouch it themselves everyday.
This large, over 2500 square meters 'Ravensburg' painting (i.e. painting by numbers) and the information available in the tower show how Rotterdam came into being, how it grew and how it had to fight the waters. The painting shows the explosive growth of the city and harbour in the second half of the 19th century as well as its expanding infrastructure. The ring of fire symbolises the immense destruction that took place here in 1940, changing the city's countenance completely.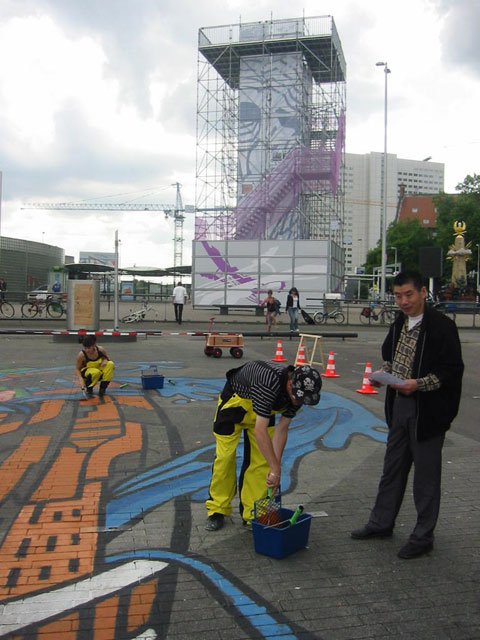 The painting can be seen in its entirety from the tower. Luuk Bode's tornado stands straight up on the square and seems to move towards you. (trompe l'oeill)
The illustrations in the stairwell give a taste of what the painting will show. Rotterdam's history, its present and its future pass by.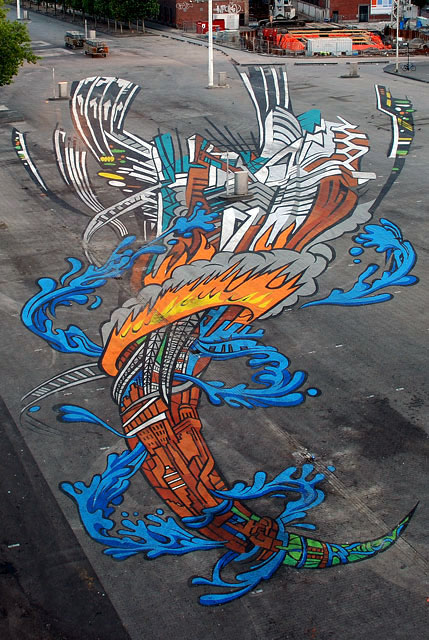 Design: Luuk Bode
Oorsprong Rotterdam/Rotterdam's Origins is assigned by Rotterdam 2007 City of Architecture.