The Work: Artist / group exhibition 'do it'  in the Kunsthal in Rotterdam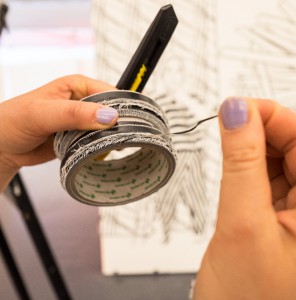 This summer, the Kunsthal Rotterdam proudly presents do it, a project by internationally renowned curator Hans Ulrich Obrist. This innovative exhibition concept consists of do it instructions by world famous artists including Yoko Ono, Gilbert & George, Maurizio Cattelan and Sol LeWitt.
/
In collaboration with guest curator Jeroen Everaert, director of Mothership, over fifty do it instructions have been selected to be realised at the Kunsthal. Rotterdam-based artists including Arno Coenen, Luuk Bode, Chris Versteeg, OpperClaes, Baschz Leeft & Janjoost Jullens, Nicole Martens, Andre Smits, Thomas Trum & Koen Taselaar, Joseph Hughes  and me ─ visualised do it instructions.
/
MY do it INSTRUCTION:
/
ASHLEY, ROBERT – Four Scenes (2012)
/
Reproduce in full scale the scene shown here.
/
KITTYHAWK (AN ANTIGRAVITY PIECE)
performance photo/ Walker Art Center (1965)/ The ONCE Group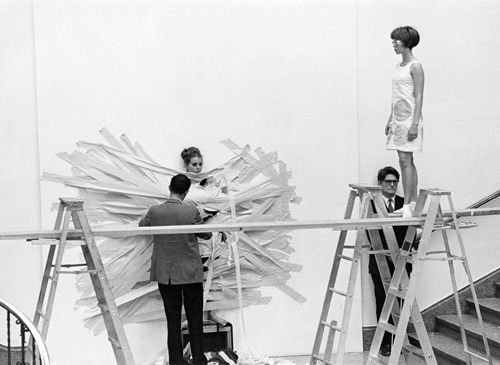 /
MY (taped-up) INTERPRETATION:
/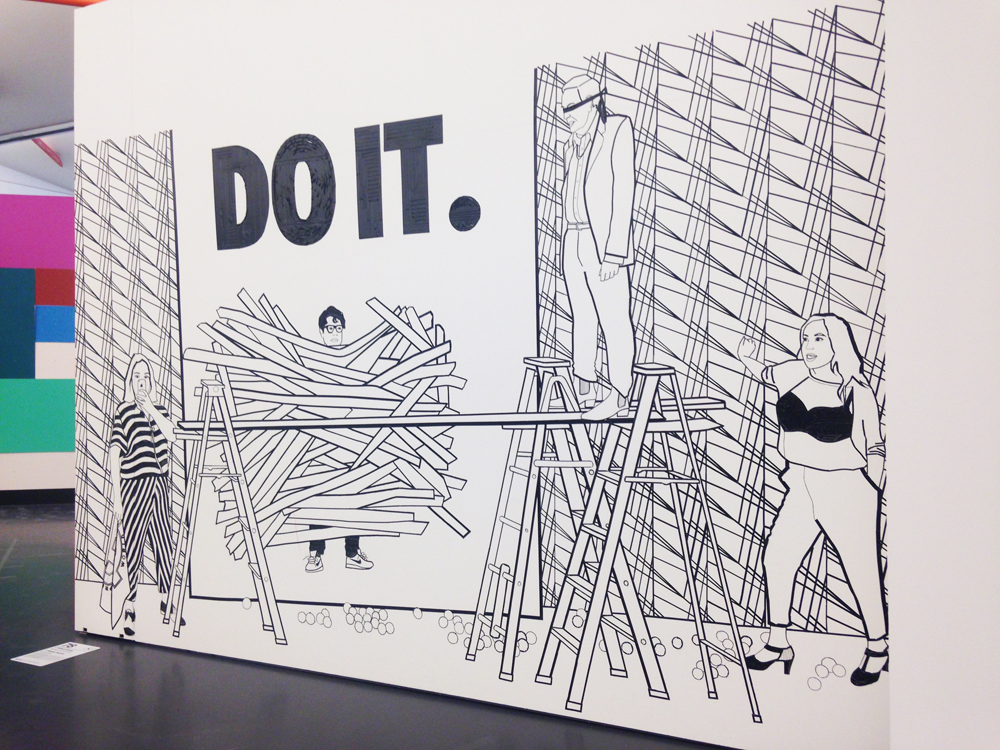 De performance Kittyhawk (an antigravity piece) van de ONCE Group uit 1965 lijkt de complexiteit van de jaren 60 in de USA de incorporeren. Een roerige tijd waarin oorlog, feminisme, racisme en Pop cultuur hun indrukken stevig hebben achtergelaten. Een periode getekend door conflicten tussen het vasthouden en loslaten van oude systemen. Een onhoudbare situatie waarbij men voor keuze werd gesteld; stand up or hands up.
Meanwhile, 50 jaar later zijn deze oude conflicten nog of weer net zo aan de orde. Maar stand up doet men tegenwoordig vooral veilig vanachter het mobiele digitale apparaat. Totdat het kookpunt wederom wordt bereikt, de zaken herschikt en weer van voor af aan beginnen.
Kittyhawk is a reboot, a time machine, a defy all rules piece.
/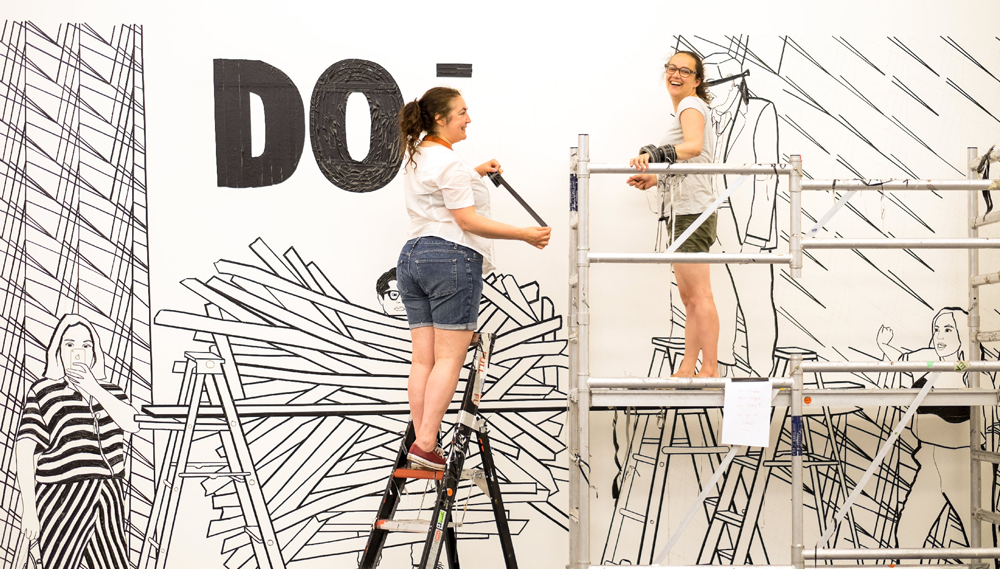 Photo: Frank Hanswijk
/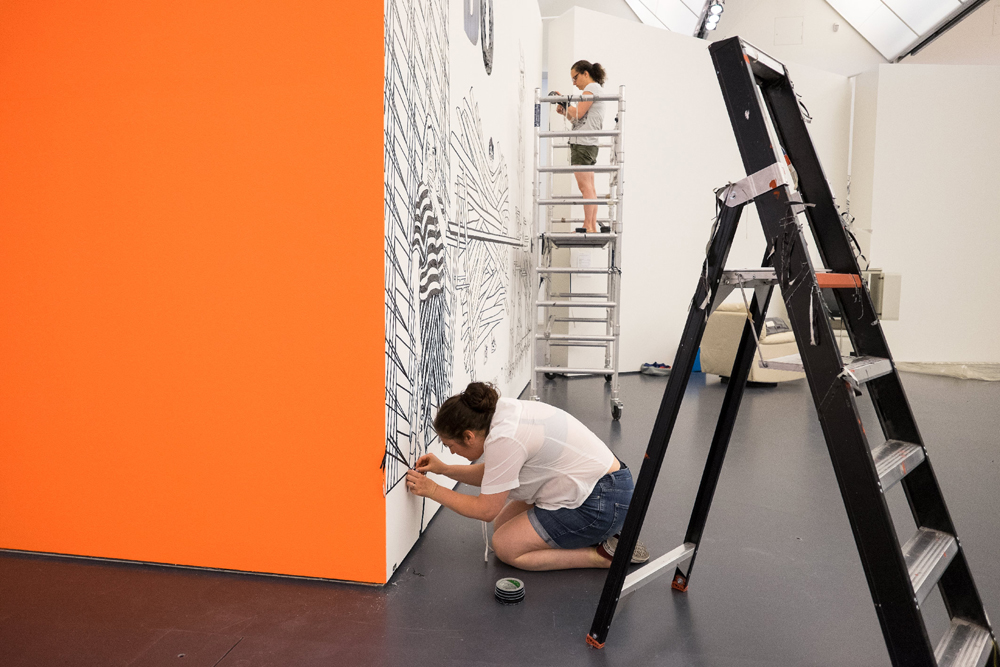 The do it project started out in 1993 in Paris as a conversation between curator Hans Ulrich Obrist and the artists Christian Boltanski and Bertrand Lavier. They wanted to make an exhibition that would continually generate new versions of itself in a similar fashion to the conceptual, minimalist and Fluxus practices of the 1960s and 1970s. In order to test this idea, they invited twelve artists to write instructions for art that could be interpreted over and again for each new presentation. Even after twenty years, this open 'exhibition model' is as topical as ever and gives new meaning to the concept of 'an exhibition in progress'. Every do itexhibition is realised in consultation with the local community, and at the same time develops internationally with each new version of itself. The first do it took place in 1994 at the Ritter Kunsthalle in Klagenfurt, Austria.