The Work: NOGOOD/SUPER are two artists, cultural researchers, hoarders of funky fabulous things with a taste for dirty basslines and edgy ethnic style. 2012 – now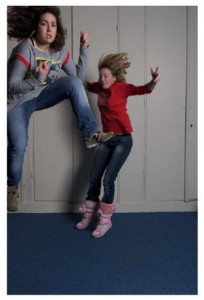 NOGOOD/SUPER is a research studio, interested in the ripple effect of music genres in relation to subcultures. Like musical anthropologists we study the social and cultural aspects of contemporary music in local and global contexts.
/
We investigate how music genres evolve from local to cross cultural. How the internet brought about a shift from a Western dominated dance culture to a more global scene. We look at youths getting interested in their own heritage, how they revaluate traditional music and fashion by mixing the old with the new with the strange.
Our studio focusses on musical genres with their applicable (vernacular) fashion, dance moves, languages, codes of conducts and political and social importance.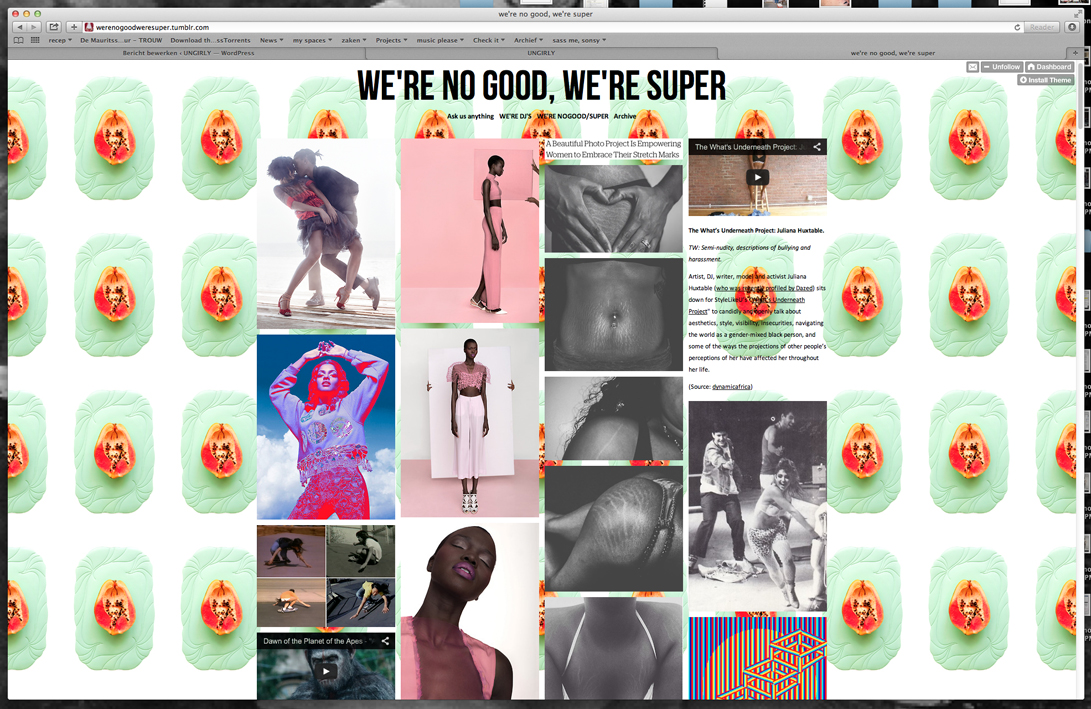 Our past experiences and current practices are as inspiring as they are schizophrenic; we shift from fashion to film, from working in the visual arts to curating, from graphic design to photography and from producing to DJ-ing.
/
We're No Good, We're Super, we are Nadine Stijns and Natasa Heydra.
/
AS DJ'S
We have been around the cd decks since 2004. First in 8 girl dj collective Rundfunk then in fab five allgirl dj crew FNNNN.
Now the two of us are combining our taste for dirty basslines and edgy ethnic style 'n tunes from all over the world.
We LOVE music and especially dancing to it. We play what we like, we like what we play. An electro, tropical beats, indie, pop, bass mix-mix machine.
/
Lee Scratch Perry once said at a concert 'I'm the original copy', describing brilliantly our current age where the remix gets remixed!